SET IN THE TOWN OF CEMETERY GATES, MAINE, IN 2045. THIS WAS ONCE HOME TO A THRIVING COMMUNITY. NOW, AFTER A NEW VACCINE WENT HORRIBLY WRONG, RESIDENTS OF CEMETERY GATES HAVE TURNED INTO ZOMBIES. THERE ARE A ROGUE BUNCH OF SURVIVORS HERE. WHILE SOME OF THOSE SURVIVORS AREN'T EXACTLY 'NORMAL' THEMSELVES, THEY SET OUT ONLY TO REALIZE THAT THE VACCINE WENT WORLD WIDE, AND THE WORLD THEY ONCE KNEW, DOESN'T EXIST ANYMORE. THERE IS A GROUP OF RADICAL SURVIVORS, FIGHTING TO PUT THINGS BACK THE WAY THEY WERE. WILL THEY SUCCEED? WHICH PATH WILL YOU CHOOSE?


Season: FALL
Location: Cemetery Gates, Maine
Weather: Nice, in the 60s, cold at night. Cloudy during the day




OUR BANNER

Skin copyrighted to kellylouise; Graphics copyrighted to SAM. Idea/plot copyrighted to SAM MYERS. All characters and their creators copyrighted to those who created them. Do NOT Steal from Us. We WILL report you to Proboards for theft.




NOT YOUR ENTERTAINMENT :: just stop and take a second :: Approved Apps :: Post Message




Topic Summary
Posted by ETHAN HILL on Jan 8, 2012, 5:18pm

ETHAN CHRISTOPHER HILL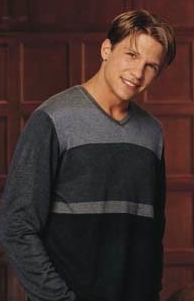 26. WEREWOLF. MARC BLUCAS. STRAIGHT. QUIET. PROTECTIVE.




personality:
Ethan is generally a quiet and reserved guy. He's very protective over those he cares about. He would go to any lengths to help those in need. Ethan is very shy around girls. He usually gets tongue tied around them and stumbles over things, becoming a bit of a klutz around them. His protectiveness comes from the fact that he's a werewolf. He's sometimes pessimistic and a bit of a realist. He tends not to sugar coat things and tells it like it is. Ethan likes cars, music, girls and planes. He used to fly before the apocalypse as a pilot for one of the major airline companies. Ethan can't stand peanuts, hypocrites, jealous people and those that have large egos.
and the rest of it:
Ethan was actually flying when the call came over the radio about the apocalypse. When he landed in the airport, it was completely deserted. There were undead walking around. He knew that he had to get out of there. He flew to the next airport, which was still working miraculously. He managed to get to his daughter in time before the vaccine went global. His entire family, other than his daughter Elizabeth, were gone.



YOUR ALIAS. YOUR AGE(OPTIONAL). TIMEZONE. OTHER CHARS.
template made by krystir